Angelica Merchants AssociationPO Box 453
Angelica, NY 14709
[585] 466-7070 info@angelica.com

Pres: Dee Ward * Vice Pres: June Ronolder * Treasurer: Jane Tylenda * Secretary: Karen Flack

---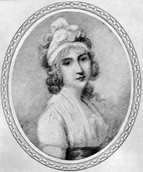 Angelica was first settled in 1802 and established in 1805 by Captain Philip Church. This nephew of Alexander Hamilton named the town after his mother, Angelica Schuyler Church. Captain Church selected the site of the village and directed surveyor Everett van Wickle to lay it out. A central circle was made into a park, and all the important community structures were built on its circumference. Picturesque Park Circle continues to figure prominently into village life today. A beautiful public green at the center of the Village was a gift from Captain and Mrs. Church. Concerts, festivals, a farmers' market, and other entertainments take place there year round. Angelica possesses the classic attributes of a premiere cultural tourism destination. There are dozens of historic buildings, many of which are included in a 900 acre National Historic District. It has a rich history as a mill town and later as a hub on the Pittsburg, Shawmut, & Northern Railroad. Residents take great pride in their community with its wide, tree lined Main Street, its elegant and historic homes, and beautiful, rural vistas. Much of what drives the village economy is related to Angelica's National Historic District and the charming downtown businesses operating within it. Along West Main Street there are numerous shops offering antiques, collectibles, pottery, gifts, and furnishings; several places to enjoy a delicious meal or dessert; and 19th century lodging establishments. The village was named a "Walk the Villages" Community in 2008 by Senator Cathy Young's office. Angelica's history, architecture, and culture have made it a place people want to visit for a day, a weekend, or a lifetime...stop by and enjoy our beautiful and unique village!

---

Joncy Bridge [Legislator Alton Sylor Memorial]
"To compliment the natural beauty surrounding, the Alton Sylor Memorial Bridge in Allegany County, New York, a glue-laminated timber superstructure replaced a 1930s-era steel girder truss structure. The project designed by Dewberry's earned a Gold Award for Engineering Excellence from the American Council Of Engineering Companies-NYS". It is the longest clear span timber arch in the United States at 274.10 feet, constructed with 32 tons of lumber and 7 tons of steel. Built 39 feet over the Angelica Creek [which flows into the Genesee River] this unique and magnificent bridge opened to traffic June 25, 2003.



Many Reasons to Visit Angelica in 2018

Hamilton Connection – Named by Philip Church in honor of his mother, Angelica Schuyler Church, sister-in-law of Alexander Hamilton

Area with most state land in WNY for the BEST hunting, fishing, camping, other outdoor activities

Honor Our Veterans – Memorial Day Parade and Veterans Day Ceremony, Nov 11

National Register of Historic Places – Original County Court House (listed 1972) / Belvidere
Mansion (1972) Park Circle Historic District (1978) / Moses Van Campen House (2004)

Alton Sylor Memorial Bridge over Joncy Gorge – Longest clear-span timber-arch bridge in U.S.

Authentic Louis Tiffany Church windows

Game of Roque – 19th Century variation of croquet - clay court with wooden sideboards [see Attractions]

Angelica Free Library – Colonial Rooms Museum

"Best Tasting Water in NY State"

Shakespeare in the Park – Sat, Aug 11

Great 19th century architecture, with beautiful tree-lined streets

__________________________________________________________________________________________________________________________________

2018 Village of Angelica Mayor: Mike Trivisondoli * Trustees: Bob Perry, Jane Tylenda, Todd Haggstrom, Robert Claypool * Clerk: Karen Herdman
(585) 466-7431

2018 Town of Angelica Supervisor: Bob Jones * Councilmen: Elwyn Gordon, John Hecker, Don Case, Girard Kelly * Clerk: Sherri Presutti
(585) 466-3280


BUS TOURS WELCOME ! * PLENTY OF FREE PARKING * Call [585] 466-7070 for Arrangements